⇩ Help us spread Liberty by sharing! ⇩
The New York Times is reporting that Facebook and Instagram (which is owned by Facebook) will ban all private gun sales including private sales or trades arranged between consenting adults.
Admins of private and even secret Facebook groups where guns are listed for sale or trade are being notified that the company will "no longer allow people to make offers or coordinate private sales of firearms on Facebook."
This is a screencap of an email sent to the admin of one such group.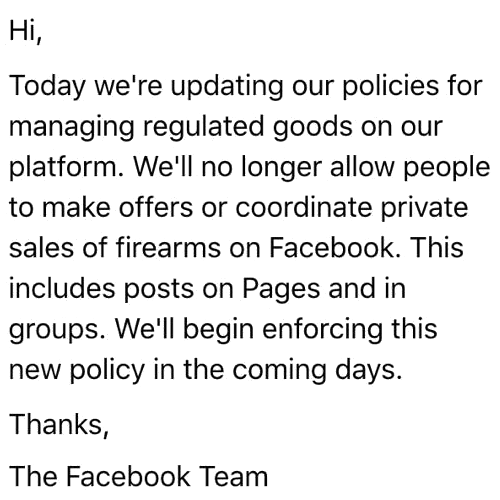 We can't say we're really surprised by this decision, but we are disappointed that Facebook and Instagram will become digital "gun free zones."