⇩ Help us spread Liberty by sharing! ⇩
A 5-year effort to enact permitless carry in Idaho has finally been successful as Gov. Butch Otter signed SB 1389 into law late Friday afternoon. The bill will take effect July 1st, 2016.
The bill had passed both the Idaho House (54-15) and the Idaho Senate (27-8) with veto-proof majorities, but some were concerned that Gov. Otter would wait to veto the bill until after the legislature has adjourned in order to avoid his veto being overridden.
The state senate adjourned Thursday night and the House Friday afternoon.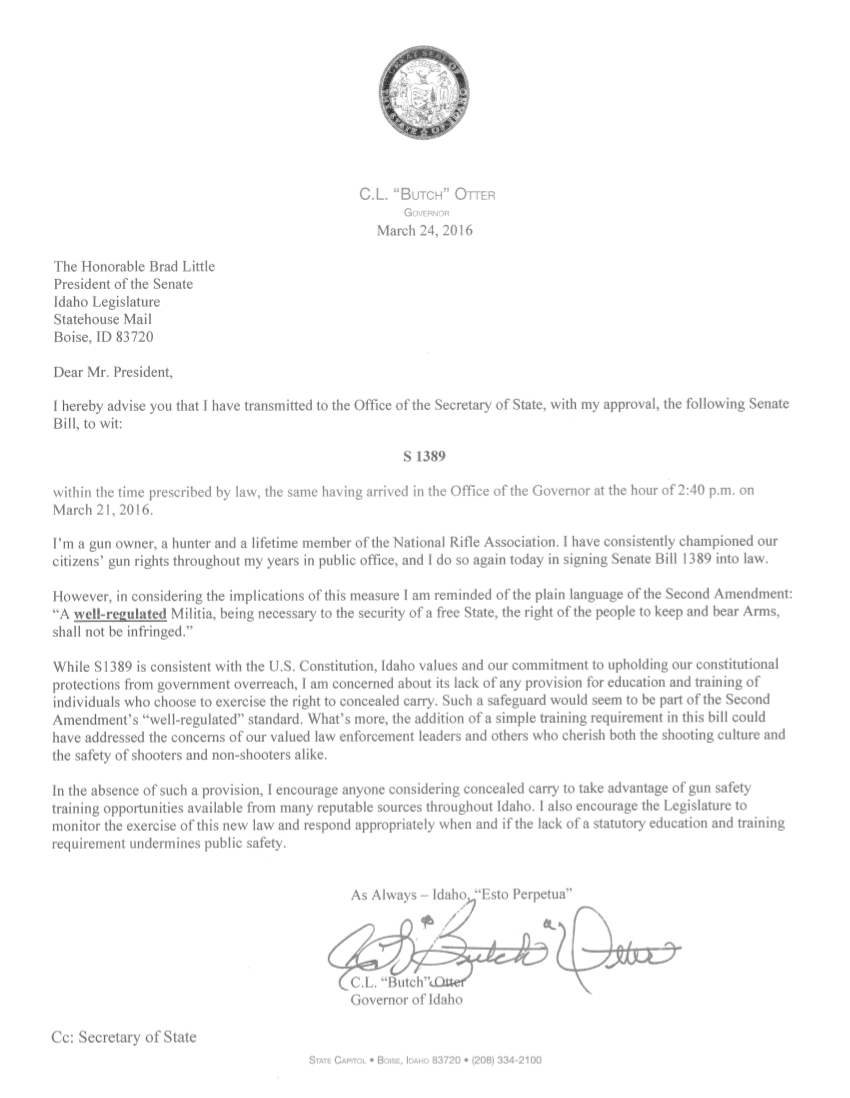 The bill is supported by the Idaho Second Amendment Alliance, Gun Owners of America, the NRA, the Idaho Fraternal Order of Police, and the Idaho Sheriffs' Association.