⇩ Help us spread Liberty by sharing! ⇩
Sen. Bob Nonini wants two things—he wants to be Idaho's next Lieutenant Governor and he wants women who have abortions to be executed. Will his second desire be the undoing of his first?
In the short video below (which is an excerpt from this much longer video), he says that he supports making women who have an abortion "pay" including potentially facing the death penalty "based on case law."
You can read more about his remarks from KTVB.
---
UPDATE #1: Bob Nonini's wife, Cathyanne Nonini, doubled down on the death penalty idea, saying, "If women had to face prosecution and possibly the death penalty there would be far less abortions (aka MURDER)"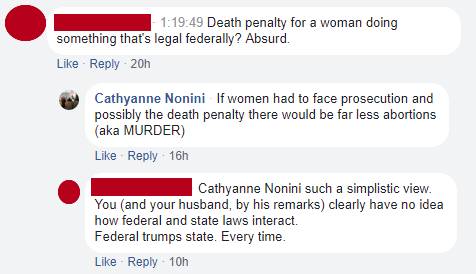 ---
UPDATE #2: Bob Nonini has flatly denied saying what he said, claiming, "I NEVER said or agreed that the death penalty should be an option during the Monday debate at the Nuart theater." Watch the video for yourself, and let us know what you think!